The annual retreat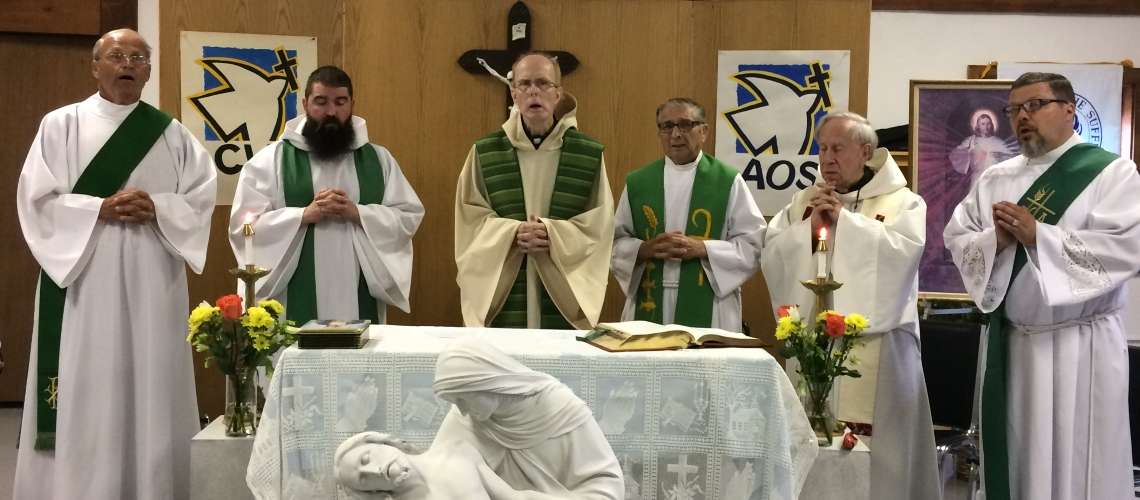 At Mary Farm's (Spriengfield – Massachussets) the annual event. There was a group of 80 people, in all. It was a very nice day. I was very happy to see the new Apostolate (CVS) leadership was doing so well.
The attached are three photos taken June 23, 2018 at the retreat.
In the center of the picture of the priest and deacons, is the new Spiritual Director, recently assigned by the Bishop. His name is Fr, Richard Turner, a local Pastor.
The meal outside, picnic style, with a variety of three Polish dishes offered. Very popular in the local area because of the relatively large Polish population here.
(Br Bob)